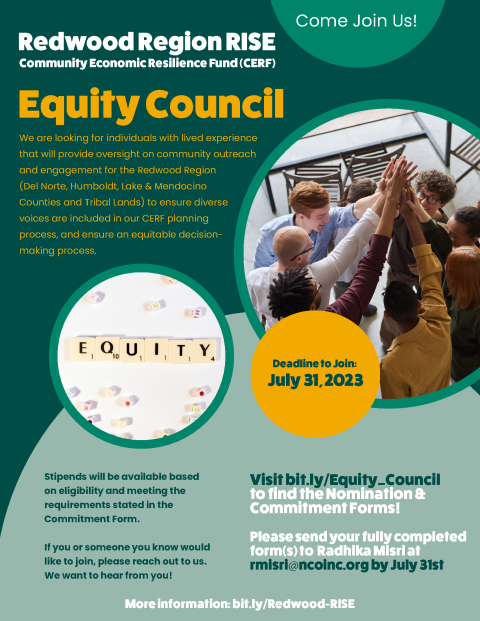 Join Our Region's Equity Council
We are calling for nominations for Redwood Region RISE's (Resilient Inclusive Sustainable Economy) Equity Council (previously called 'Community Outreach & Engagement Advisory Committee'), which will include up to twenty community members representing priority population groups. This Equity Council shall serve as a community advisory group that will provide guidance on community outreach and engagement. Stipends will be available.

Would you like to—or know someone who should—join this committee? You can use the Nomination Form below to nominate someone, or fill out the Commitment Form yourself. Send your fully completed form(s) to rmisri@ncoinc.org.
Nomination Form (EN)  Nomination Form (ES)  Commitment Form (EN)  Commitment Form (ES)