AEDC is the Fiscal Agent and is responsible for project coordination, fiscal oversight, and reporting. 
Susan Seaman - Program Director
Tracy Taylor - Finance Director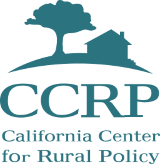 CCRP is the Regional Convener and is responsible for project leadership; our Region's Collaborative facilitation; research, analysis, technical assistance with plan preparation; and communications.
Amanda Peçanha Hickey - Director of Research & Policy
Dawn Arledge - Executive Director
Sky Kirsch - Senior Research Analyst
Alisha Hammer - Administrative Lead
Leoni Fohr - Communications Associate

NCO is the Outreach & Community Engagement partner and is responsible for developing regional outreach and engagement strategies; coordinating with regional Community-Based Organizations (CBOs); ensuring that the voices of "disinvested communities" are represented; and reporting.
Roseanne Ibarra - Director or Community Projects
Radhika Misri - Project Manager
Yesenia Herrera - Project Coordinator (Mendocino County)
Rachel LaMell - Project Coordinator (Humboldt County)
Stephen Dilley - Project Coordinator (Lake County)