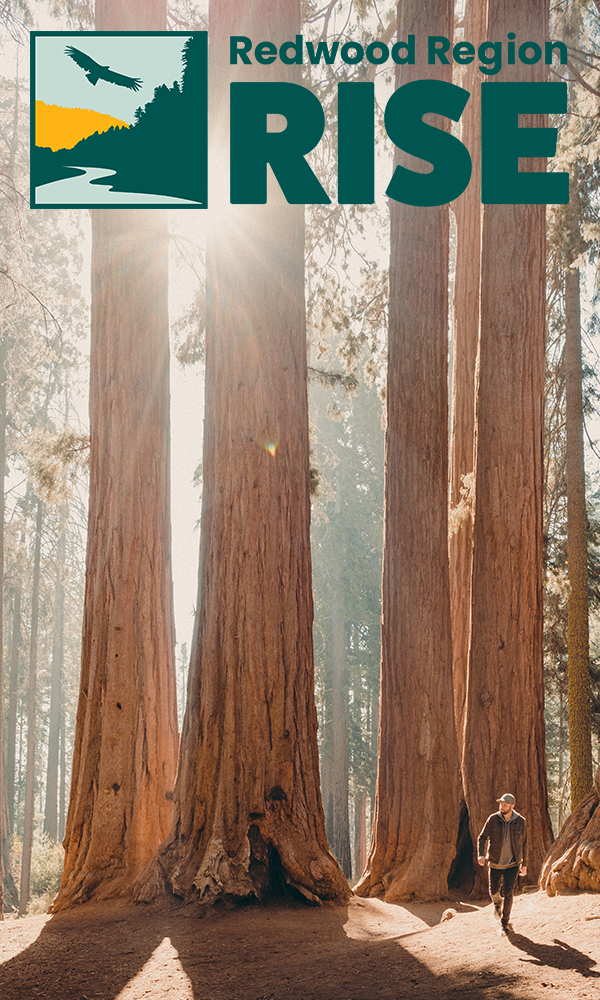 Background Information
Learn more about Redwood Region RISE
Would you like to find out more about our initiative? Browse our Helpful Resources!
More About CA Jobs First (CERF)
Latest Redwood Region RISE Newsletters
Join Our Mailing List
Would you like to stay up to date on Redwood Region RISE's efforts? Join our Mailing List and receive up to four RRRISE Mailers monthly, aimed to inform, inspire, and engage communities across Del Norte, Humboldt, Lake and Mendocino Counties, and 32 Tribal Nations.

If you have subscribed but are having trouble receiving our Mailers, please reach out to Leoni.Fohr@humboldt.edu.